BlackRock CEO Larry Fink weighed on the probability of a recession and the risk of the U.S. government defaulting on its debt. 
Fink told Liz Claman and Charlie Gasparino during "The Claman Countdown" on Friday that we're "not in a recession yet" but "there's a high probability we're going into" one. He went on to note several phenomena observed as occurring in the economy.
"We're seeing the housing market really, you know, collapse from the peak levels that we saw last year," he said. "We're seeing auto sales starting to fall quite considerably, and we're starting to see actually more and more consumers borrowing against their retirement."
US HEADED FOR RECESSION AND ANOTHER INFLATION SPIKE IN 2023, FAMED INVESTOR MICHAEL BURRY SAYS
He explained consumers had "huge pools of money" during the peak of the COVID-19 pandemic, adding they were not commuting to work and "received some federal payments." That, he said, has "mostly diminished."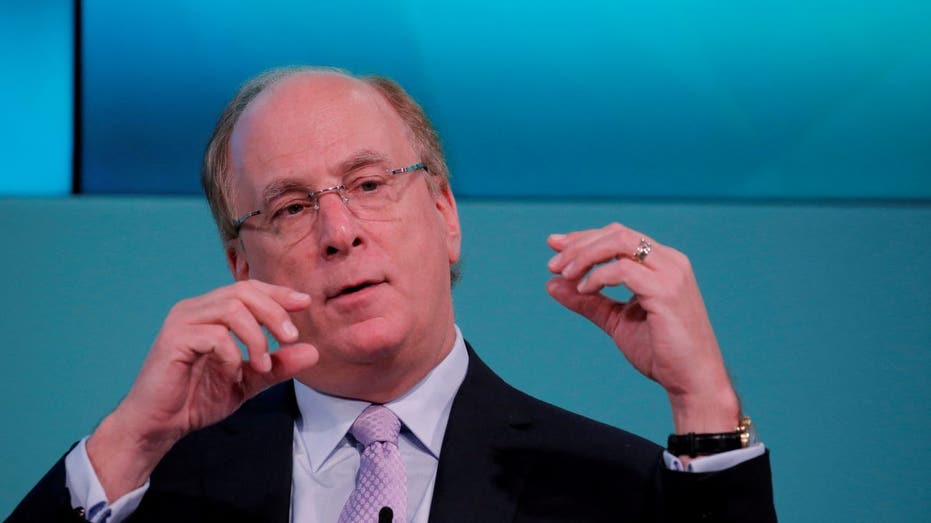 "Right now, we're at this point now where we're not in a recession, but if the pathway continues in this direction – and I believe it will be – we're going to be in a mild recession," he continued. "Absolutely, there's no reason for us to be in a very deep recession. There's too many things going on in our economy to be in a deep recession."
Fink also said he thought Europe wouldn't fall into "as deep" of a recession due to stabilization of energy prices. 
Later in the interview, the BlackRock CEO offered his thoughts on whether there is a risk of the U.S. government defaulting on its debt. 
Ticker
Security
Last
Change
Change %

BLK

BLACKROCK INC.
754.23
-0.54
-0.07%
"Well, if we saw the lack of function within Congress, if we don't have Congress trying to find a way to move forward, of course we have that risk," he said. "I would just urge every lawmaker to be focused on the responsibility. We owe our creditors money."
WHOM DOES THE UNITED STATES OWE NEARLY $31 TRILLION IN DEBT?
The U.S. has over $31.3 trillion in national debt, according to the latest data from the Treasury Department. Its size is "surprising" and represents a "huge risk" if the U.S. "does not act responsibly" and reassure its creditors, Fink said.
"We could all talk about what should the U.S. budget be? We could all talk about how we could lower our deficits over the long run," he continued. "But what was considered standard behavior just, you know, raising the debt limit and now it has become politicized. That is always a big fear and a big problem."
Claman later asked Fink whether he thought the Federal Reserve would have to pause or cut interest rates earlier than its current timeline. 
The Federal Reserve increased rates multiple times in 2022, including four back-to-back 75-basis-point hikes and, most recently, a 50-basis-point lift. In the minutes of the Fed's December meeting, policymakers indicated they project rates could go up to 5.1% in 2023, as previously reported by FOX Business.
The BlackRock CEO said the central bank is "trying to be nonpolitical," adding, "Obviously, if the actions by Congress creates a more dramatic threat of a deeper recession, then they're going to have to react to that action." That would be a "very bad long-term reaction," potentially resulting in more inflation, he hypothesized.
$31.4T GOVERNMENT DEBT LIMIT CLOSE TO MAXING OUT
He said the Fed should take action based on data.
"If the economy rolls over because of the actions of Congress and we have a default, then the Federal Reserve is going to have to do whatever is appropriate to stabilize the economy."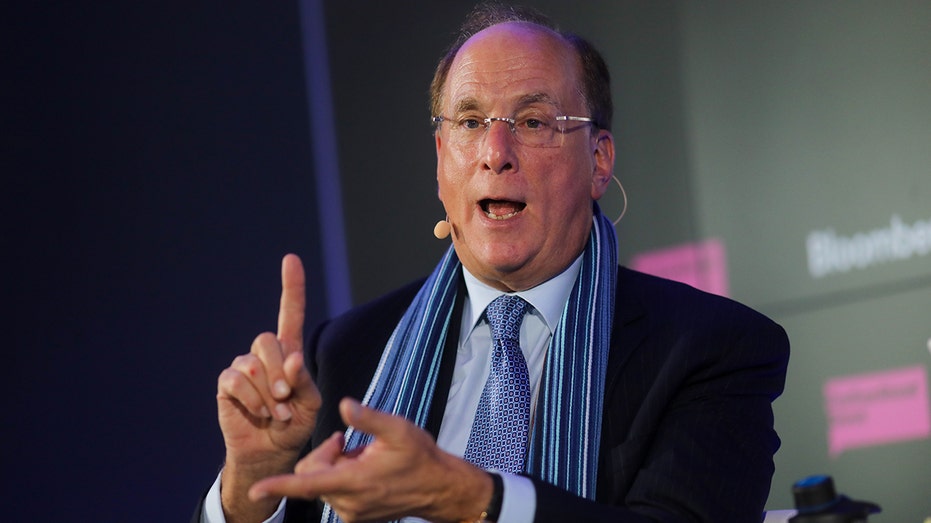 He went on to reiterate his point about responsibility related to the U.S.'s debt.
"If you think about the benefits of being the currency of the world, which we are, all energy payments are paid in dollars. That's because we're the reserve currency," he said. "We need to be a leader in making sure the reserve currency is the correct currency, and we deserve that right."
Fink stated "playing Russian roulette, whatever you want to call it" in connection to the debt ceiling is "something that's inconceivable" to him. However, the ceiling needs to be addressed, he said.


Read More: BlackRock CEO Larry Fink weighs in on recession probability, US debt default